Stream Finishing Units
– sf -SERIES automation
The SF -series automation offers deburring, rounding and smoothing in a single processing stage, in a very short time and without detriment to the contours of the workpiece. Path-controlled motion enables specific areas of a workpiece to be processed more intensely. Because of the tremendous processing forces involved, the SF Automation provides fast and economical finishing and guarantee absolutely reliable processing results. The SF -series automation of machines can optionally be equipped with pulse finishing and because loading is carried out automatically, they are suitable, among other purposes, for production lines with a predefined cycle time. Depending on the requirement profile, the machines can be pre-equipped automatic loading or optionally equipped with integrated automatic loading. The modular design of the machine means that it can easily be adapted to the cycle time. This enables the SF Automation to be easily incorporated into a production line as an integral component of the line. Typical applications for the SF -series automation include deburring, rounding, smoothing and polishing of camshafts and components with complex geometries such as thread-cutting dies and fuel injectors.
Automatic workpiece loading
Automatic loading and changeover of workpieces by robot or loading system.
Perfect finishing results
The SF enables several stages of processing to be carried out very quickly in a single operation. For example, a workpiece can be successively deburred, edge-rounded, smoothed and polished in one operation. The position-controlled movement sequence enables individual parts of a workpiece to receive intensive selective finishing. Thus the amount of material removed can be regulated right down to the µm level.
Fastest finishing process
Tremendous processing force and high stream speeds result in extremely fast and economical finishing of the workpieces. The automatic loading makes the SF -series automation perfect for processing high quantities and for integrating into a production line.
Customized solutions
Number and design of workpiece holders can be customized to suit requirements. Depending on your needs, we carry out individual adjustments or develop a customized solution based on your requirements.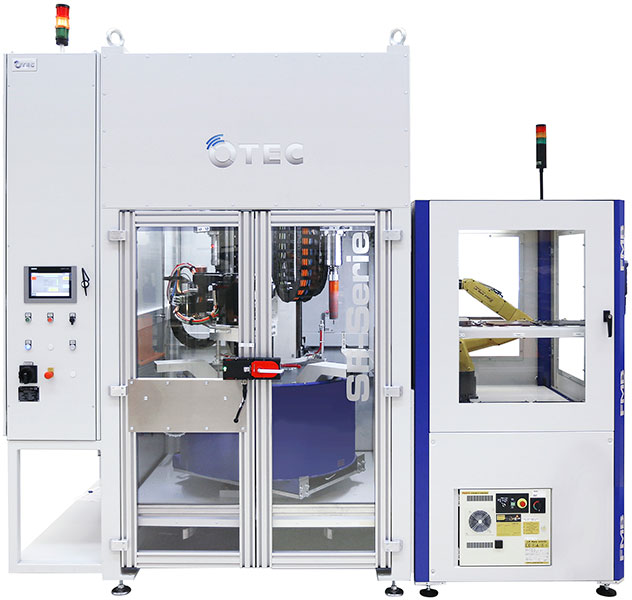 VIDEO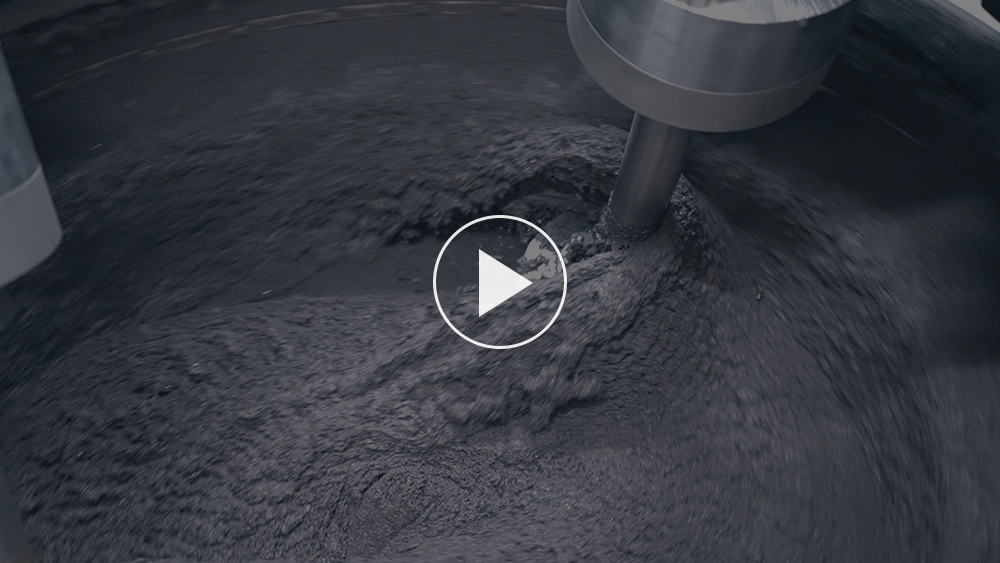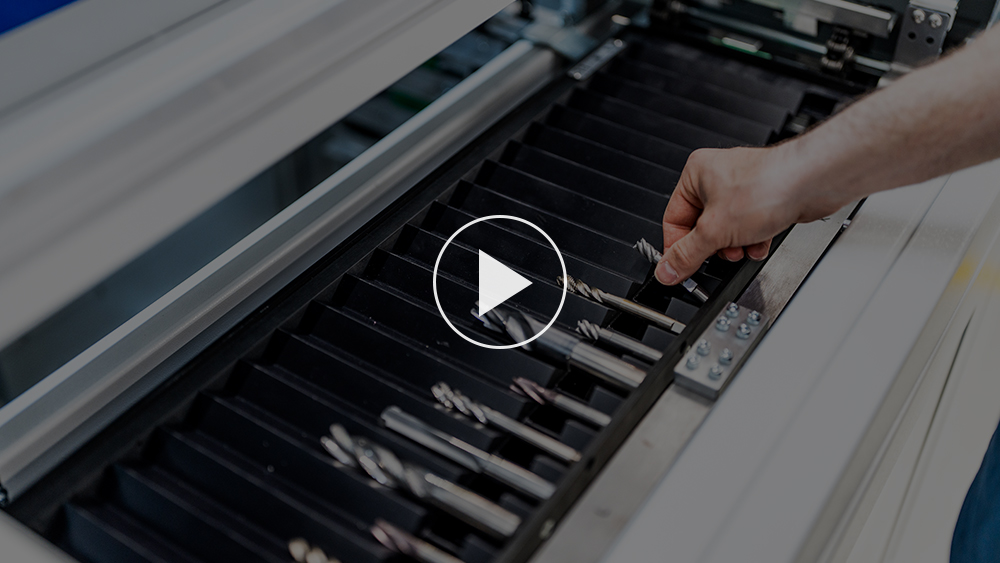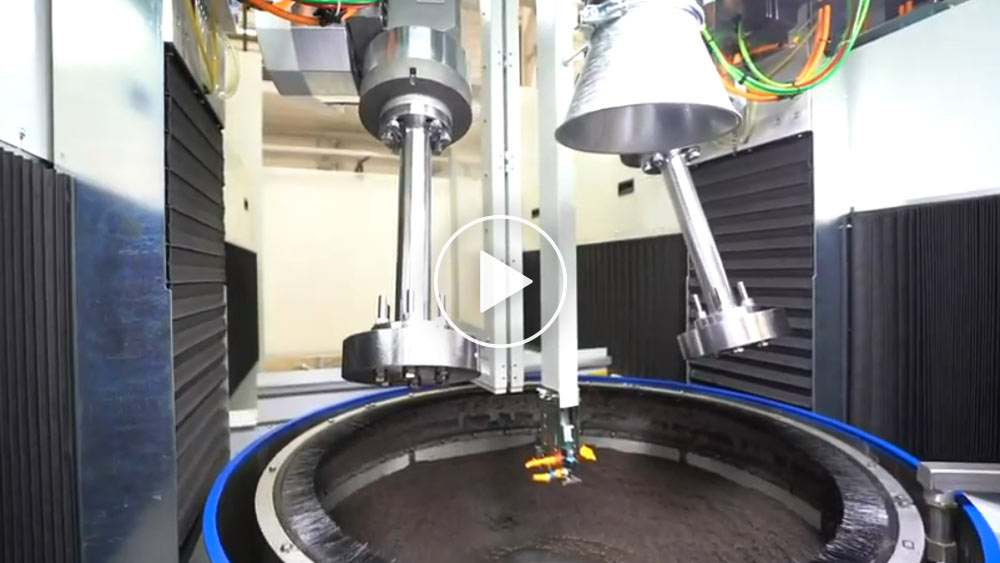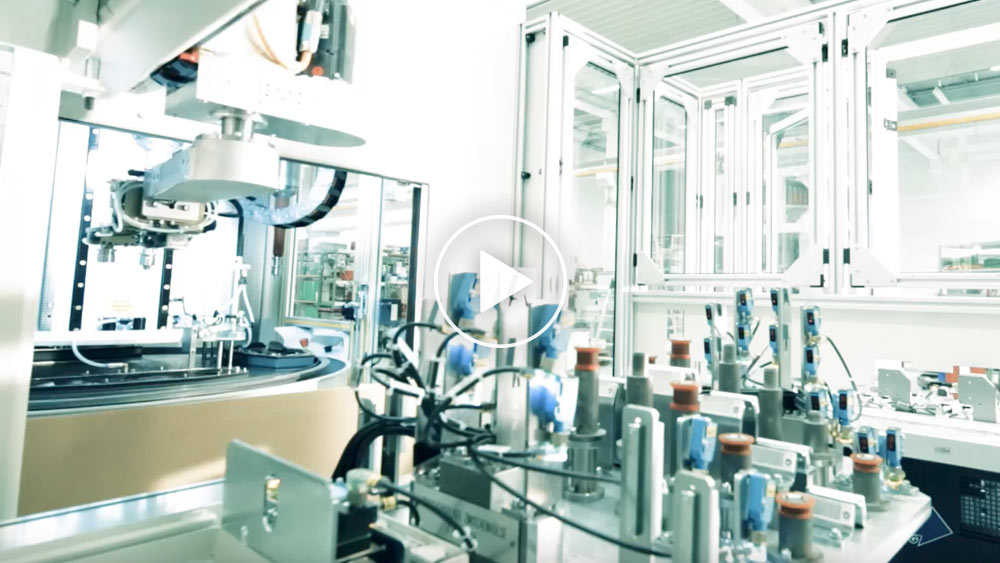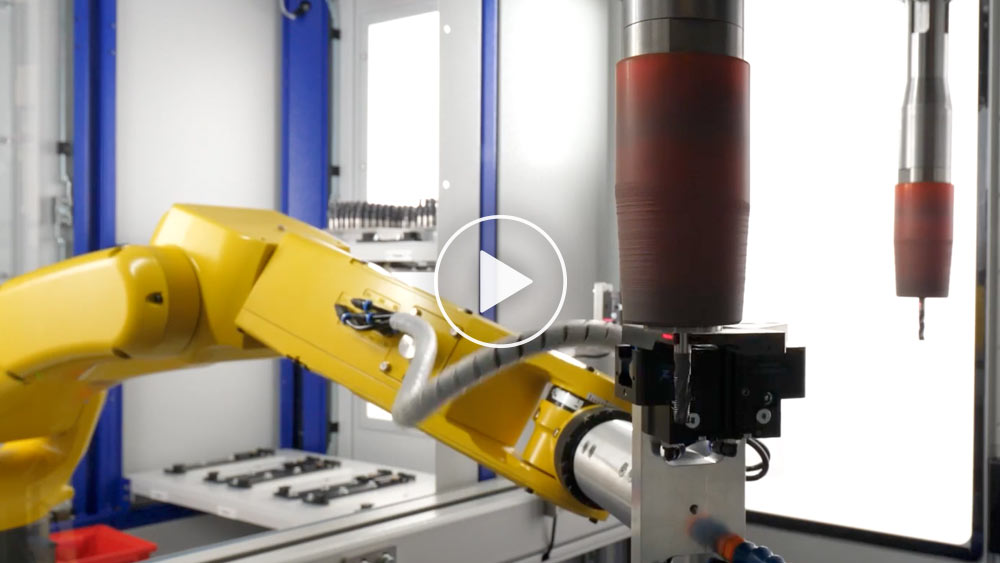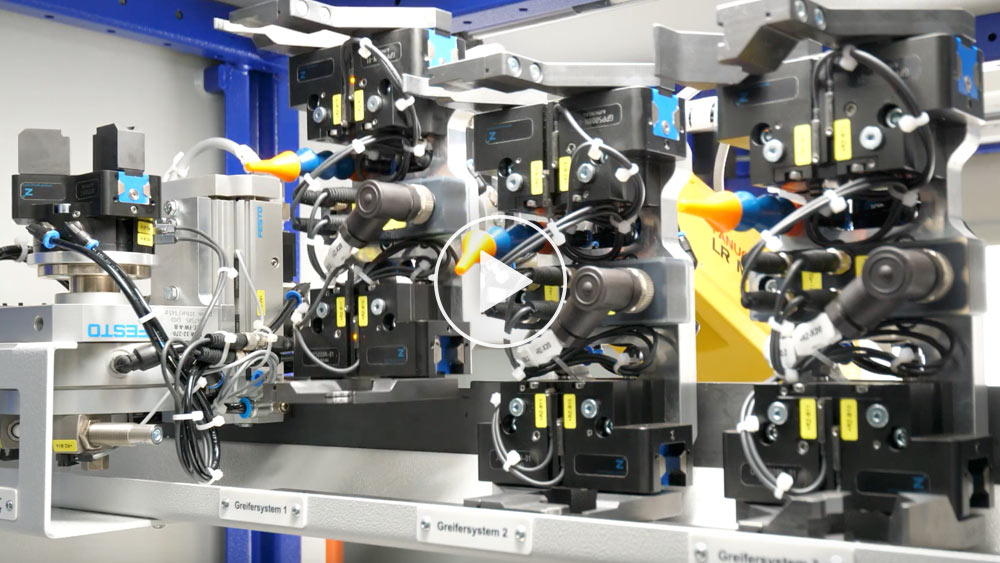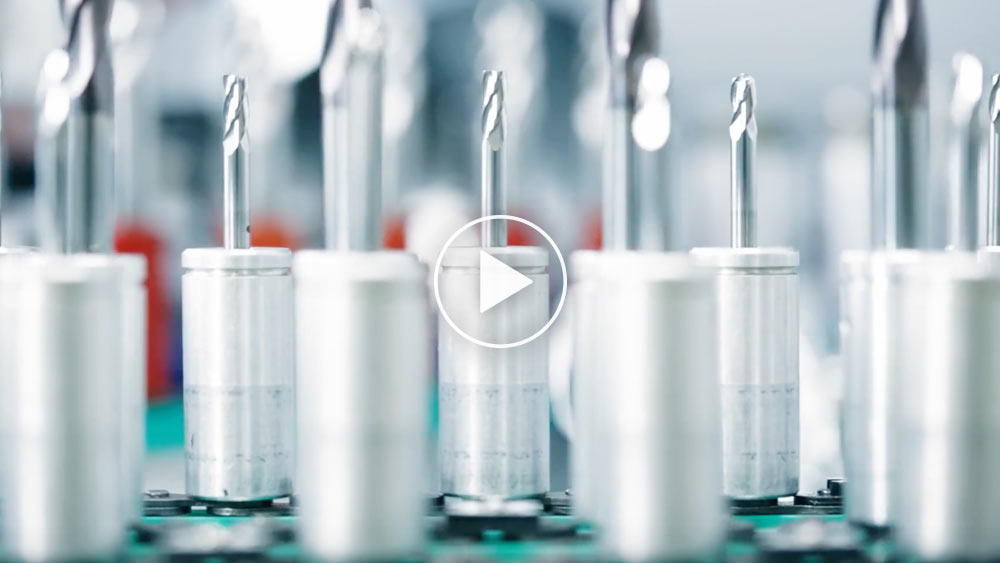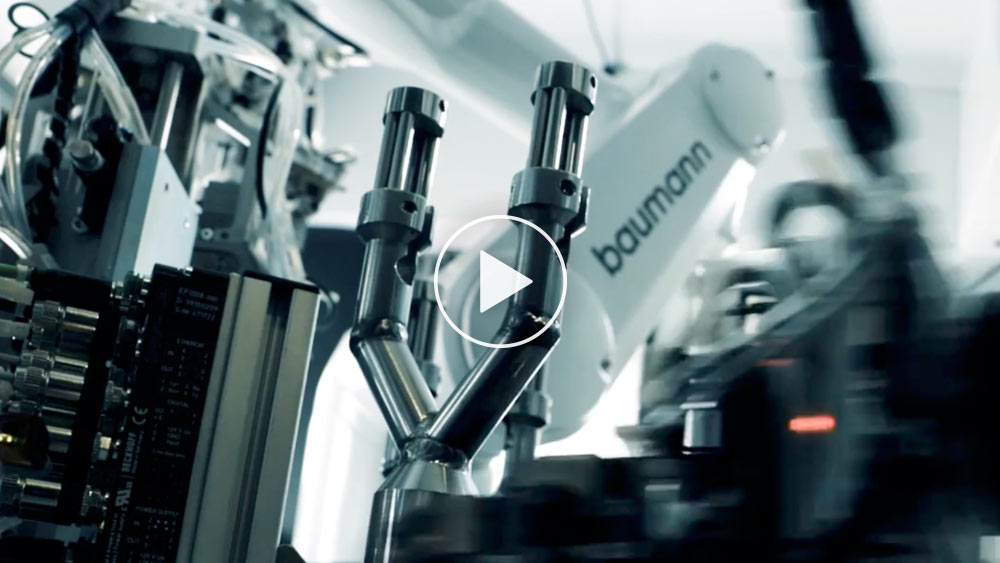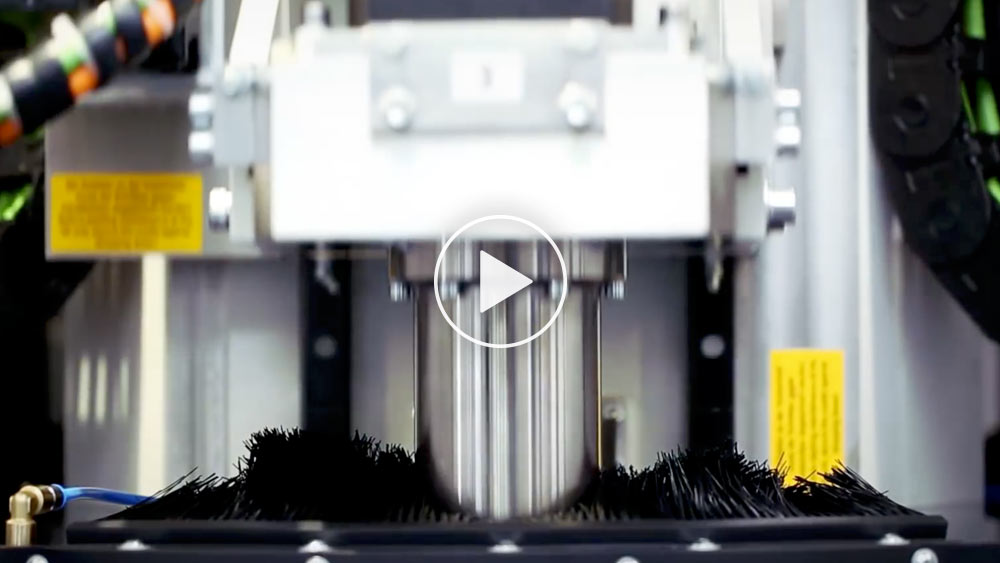 Please note our privacy policy.
Structure parts for aerospace

3D printed metal parts for aerospace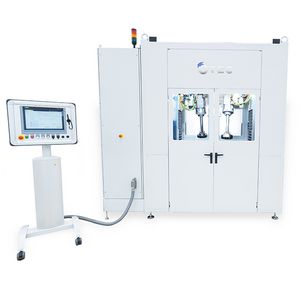 SF-HD 2/2 ILS SERIES
STANDARD EQUIPMENT
Processing of up to 2 workpieces and automatic loading for up to 4 workpieces
Max. Workpiece length up to 500 mm incl. holder
Max. Workpiece diameter up to Ø 380 mm
Max. Workpiece weight up to 68 kg incl. holder
Fully automatic workpiece exchange
Automatic spindle positioning without manual setup process
Integrated parameter monitoring: speed, compressed air and process water
Additional interface for robot loading cell
Suitable for wet and dry processing
Workpiece clamping by realized by zero-point clamping system
Process container diameter of 1,050 mm
Ready for Industry 4.0 (OPC UA, energy monitoring, remote maintenance, etc.)
---
SF Automation series
standard equipment
For up to 4 workpieces
Fully automatic operation
Maximum workpiece length up to 400 mm, with pulse finishing up to 250 mm (processable length may vary)
Maximum workpiece diameter up to 400 mm, with pulse finishing up to 150 mm
Maximum workpiece weight up to 15 kg
Tool clamping by means of 3-jaw chucks, grippers, mandrels or customized workpiece holders, optional HSK holder change
A single lift axis per workpiece suitable for wet and dry finishing
Maximum workpiece speed of rotation 40 rpm, with pulse finishing 2,000 rpm.
Diameter of process container from 780 mm to 1200 mm
Loading interface for automation with loading hatch on the right for automatic loading
Machine door at the front for manual loading
For workpieces with other dimensions, we will be pleased to develop a customized solution for you.
---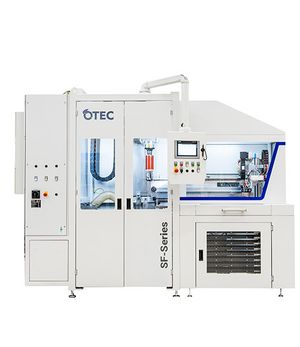 SF 1/1 PLS SERIES
STANDARD EQUIPMENT
Processing of different batch sizes without retooling
Processing of large series, small series and re-grinding batches
Automatic loading, diameter detection and program selection
Max. workpiece length up to 220 mm
Max. workpiece diameter from Ø 3 - 20 mm
Rapid loading and unloading using prisma pallets
10 hours of unmanned processing despite mixed loading (360 tool capacity)
Short processing times of 30-180 seconds
---
SF 1 series with chain loader
standard equipment
Basic version with automatic loading for finishing tools
Automatic changing of workpieces
Chain loader with 64 or 160 positions, of which 5 positions are for collet chucks
Different workpieces can be finished in a single batch
Loader chain with loading sleeves according to tool diameter
Can be converted by changing the grippers and chuck adapters
Maximum workpiece diameter: 3 - 18 mm (more diameters are planned)
Maximum workpiece length: 150 mm (other lengths on request)
Setting-up time per workpiece: approx. 14.5 seconds
Total length can be controlled via touch panel at the machine
Suitable for wet and dry finishing
Tests not promises
Let us prove how good our technology is. We will be happy to put the performance of OTEC technology and the SF series to the test. We will give you detailed advice and develop a finishing concept tailored to your needs and formulate the best grinding and polishing media for your application. In addition, we offer to finish a sample workpiece for you individually and to provide you with a process log documenting all key process parameters. Contact us >>
Download
Brochure as PDF files for downloading to your computer. To open the files, you need the Adobe Reader.