PROCESS SIMULATION
Cutting-edge technology for optimised mass finishing processes
Mass finishing processes are vital for processing complex surfaces in the manufacturing industry. Process simulation offers new scope for designing and optimising more efficient processing that saves resources. It can carry out comprehensive analyses that allow you to interpret the process more quickly and in greater detail compared to previous traditional processing configurations.
OTEC's process simulation is based on DEM (discrete element method) particle simulation, which takes new developments to the next level and offers many benefits for our customers.
Benefits of OTEC process simulation:
Simplifies defining processes for new workpieces
Improves process understanding through visual insights
Gives realistic and validated representation of process flow conditions
Analyses contact mechanisms occurring on workpiece
Supports process development for complex finishing tasks
Helps devise new processes and optimisation potential
Simulates SF-, DF- and CF-Processes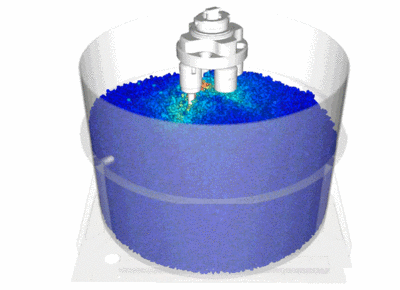 Some of the many features of OTEC process simulation include identifying stagnation points and flow separation, analysing pressures, speeds and contact times on the workpiece surface and adjusting workpiece orientation to achieve optimised flow characteristics. This ensures faster and more homogeneous smoothing.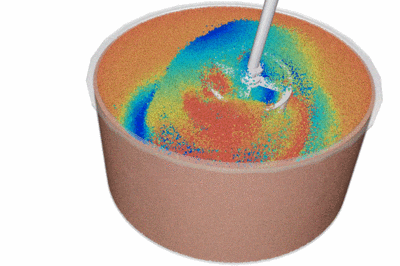 Process simulation not only saves on material and energy costs but also reduces process configuration time by up to 90%. Unlike traditional processing configuration, process simulation does not require real workpieces to be processed or materials to be used, nor does it involve manufacturing work in upstream processes. It can also calculate and analyse the flow conditions across the entire workpiece.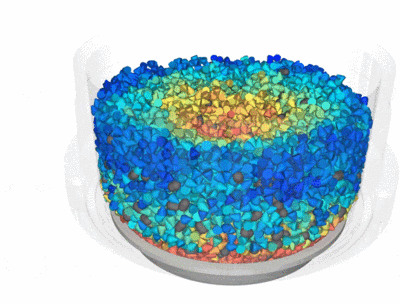 OTEC process simulation enables detailed processing analysis for maximum performance and efficiency without excessive costs.
If you would like to find out more, please feel free to contact us here.