stream finishing units
– sf Series manual
The SF -series Manual offers deburring, rounding and smoothing in a single processing stage, in a very short time and without detriment to the contours of the workpiece. Path-controlled motion enables specific areas of a workpiece to be processed more intensely. Because of the tremendous processing forces involved, the SF units provide fast and economical finishing and guarantee absolutely reliable processing results. The SF - series Manualof machines can optionally be equipped with pulse finishing and because loading is carried out manually, they are suitable, among other purposes, for small-scale series production and production lines without a predefined cycle time. Typical applications for the SF -series Manual include deburring, rounding, smoothing and polishing of gear wheels, turbine blades, worm drives and for the selecting rounding of the cutting edges of cutting tools.
Manual workpiece loading
Automatic door at the front of the machine enables a fast and easy manual changeover of workpieces.
Perfect finishing results
The SF enables several stages of processing to be carried out very quickly in a single operation. For example, a workpiece can be successively deburred, edge-rounded, smoothed and polished in one operation. The position-controlled movement sequence enables individual parts of a workpiece to receive intensive selective finishing. Thus the amount of material removed can be regulated right down to the µm level.
Very short processing times
Tremendous processing force and high stream speeds result in extremely fast and economical finishing of the workpieces.
Customized solutions
Number and design of workpiece holders can be customized to suit requirements. Depending on your needs, we carry out individual adjustments or develop a customized solution based on your requirements.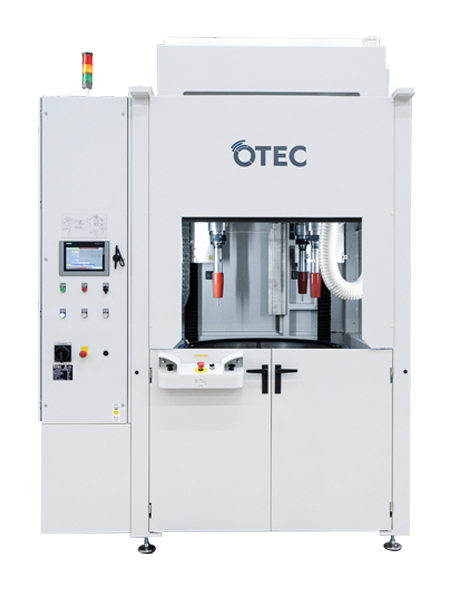 VIDEO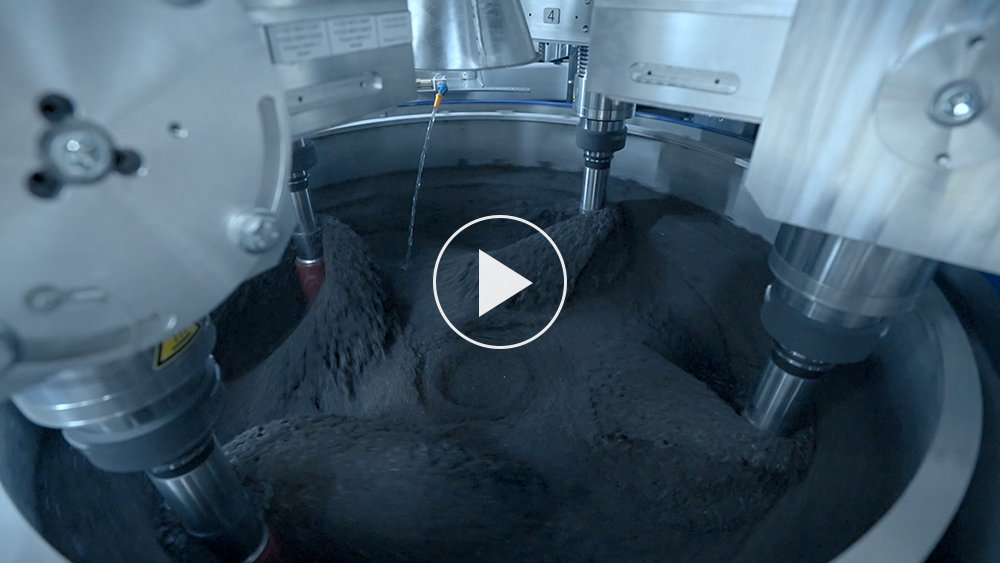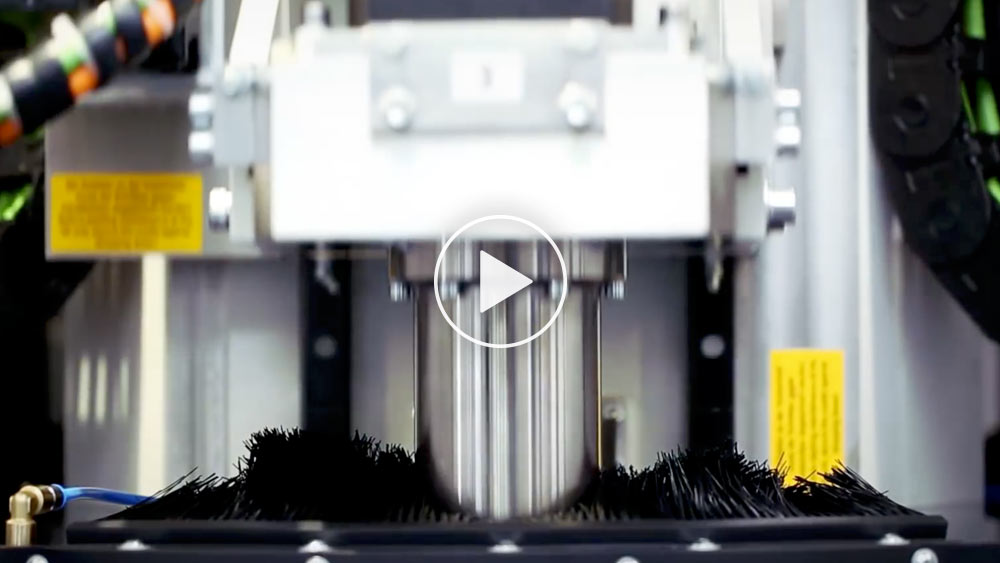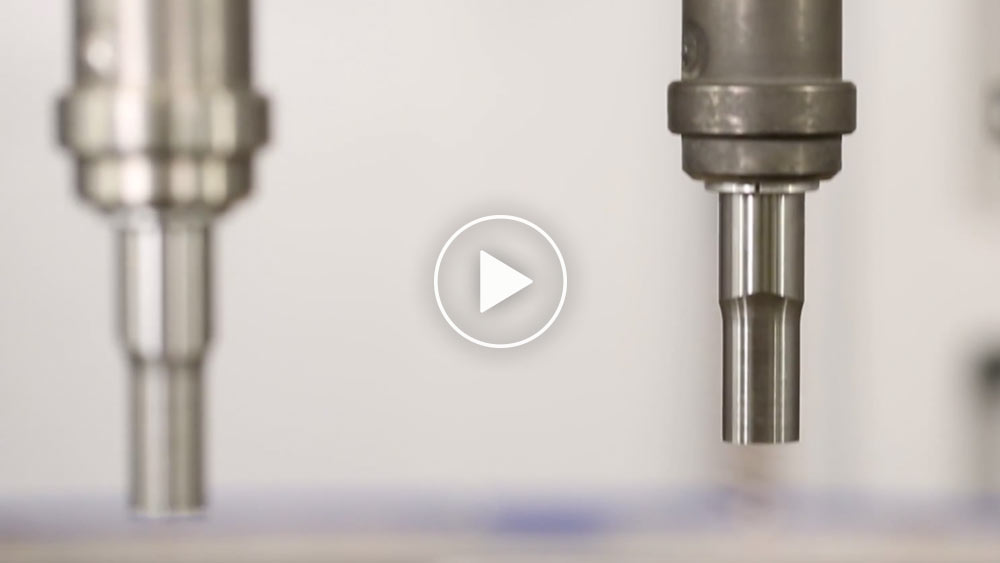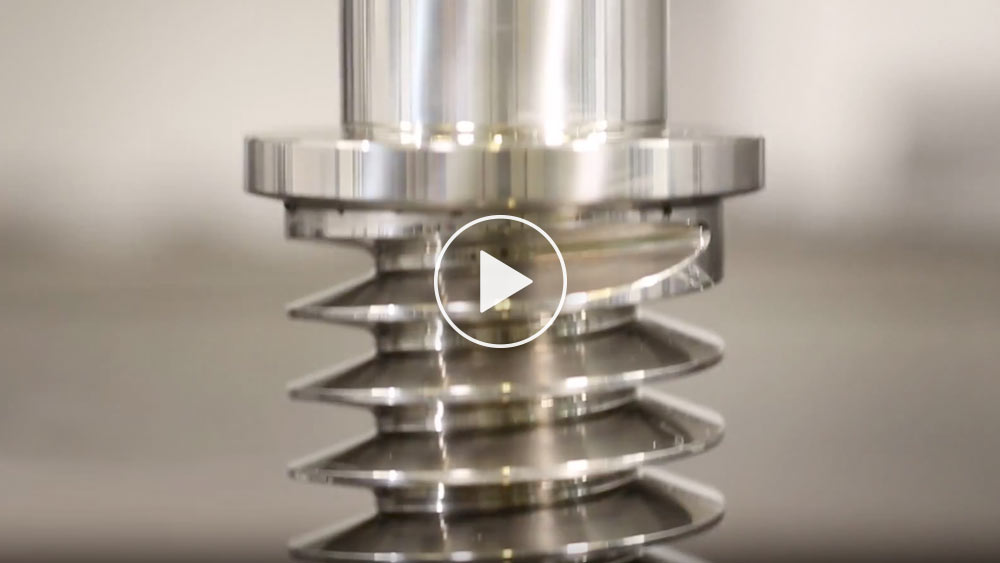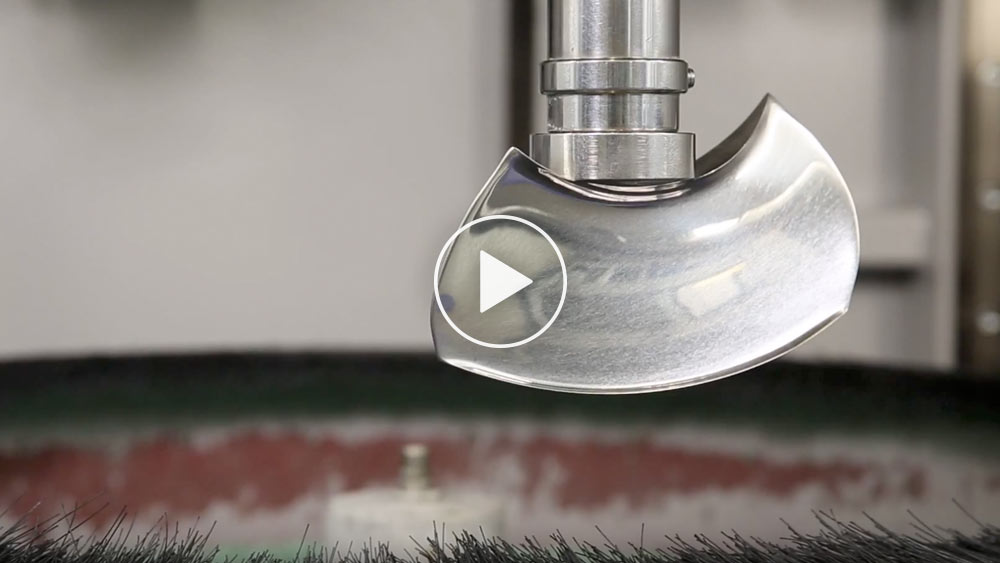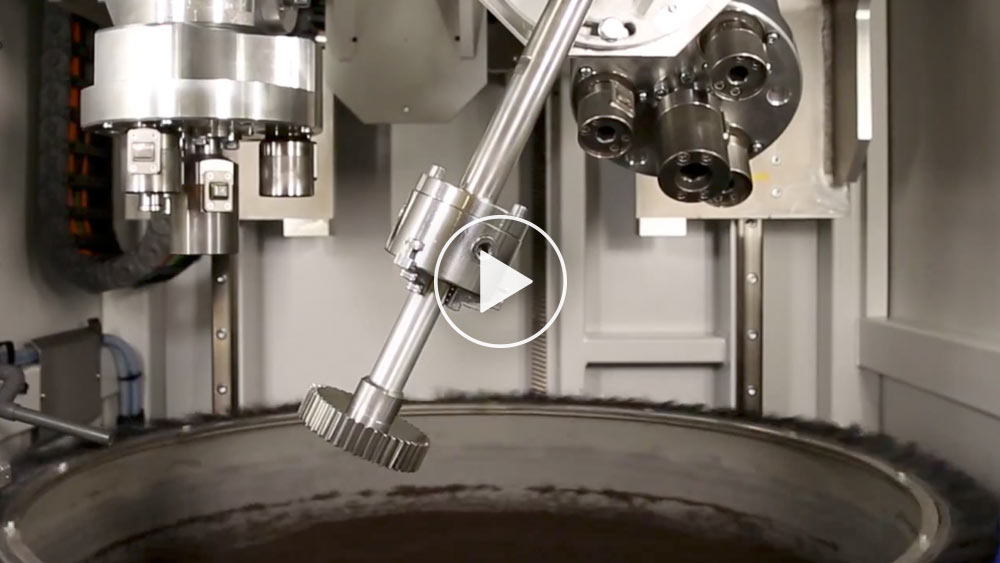 Please note our privacy policy.
Structure parts for aerospace

3D printed metal parts for aerospace
SF Manual Series
standard equipment
For up to 5 workpieces
Maximum workpiece length up to 400 mm (processable length may vary)
Maximum workpiece diameter up to Ø 400 mm
Maximum workpiece weight up to 60 kg
Tool clamping by means of 3-jaw chucks, grippers, mandrels or customized workpiece holders, optional HSK holder change
Automatic loading door at the front of the machine
Diameter of process container from 780 mm to 1050 mm
Maximum workpiece speed of rotation 40 rpm; with pulse finishing 2,000 rpm
Suitable for wet and dry finishing
A single lift axis overall
For workpieces with other dimensions, we will be pleased to develop a customized solution for you.
Tests not promises
Let us prove how good our technology is. We will be happy to put the performance of OTEC technology and the SF series to the test. We will give you detailed advice and develop a finishing concept tailored to your needs and formulate the best grinding and polishing media for your application. In addition, we offer to finish a sample workpiece for you individually and to provide you with a process log documenting all key process parameters. Contact us now >>
Download
Flyer as PDF file for downloading to your computer. To open the file, you need the Adobe Reader.